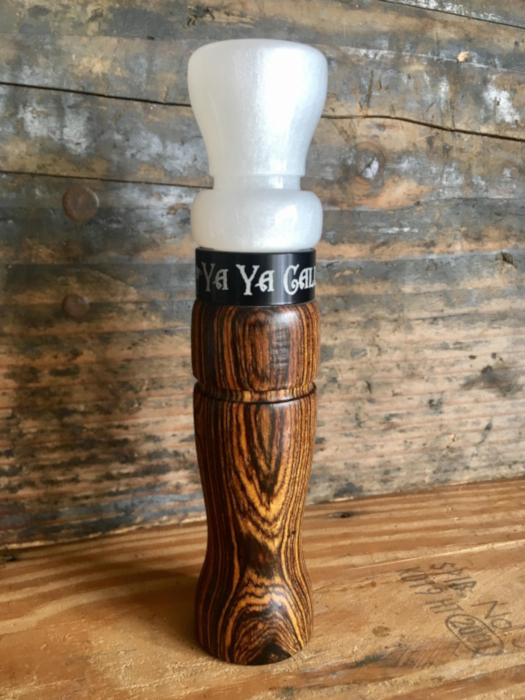 Custom Acrylic or Delrin Calls
We have access to a variety of colors of acrylic and will do everything we can to accommodate. If a color is not available, we will communicate this with you. Delrin comes in black and white only This falls under the custom call price. Please contact us for more info. Custom acrylic or delrin calls are $200.
Custom Wood Calls
We usually have a good selection of different types of wood. If you prefer wood, we will send you a picture of all the blocks we have in stock and let you choose. This falls under our custom call price of $200. Please contact us for more info.